Workforce Rich and
Business Ready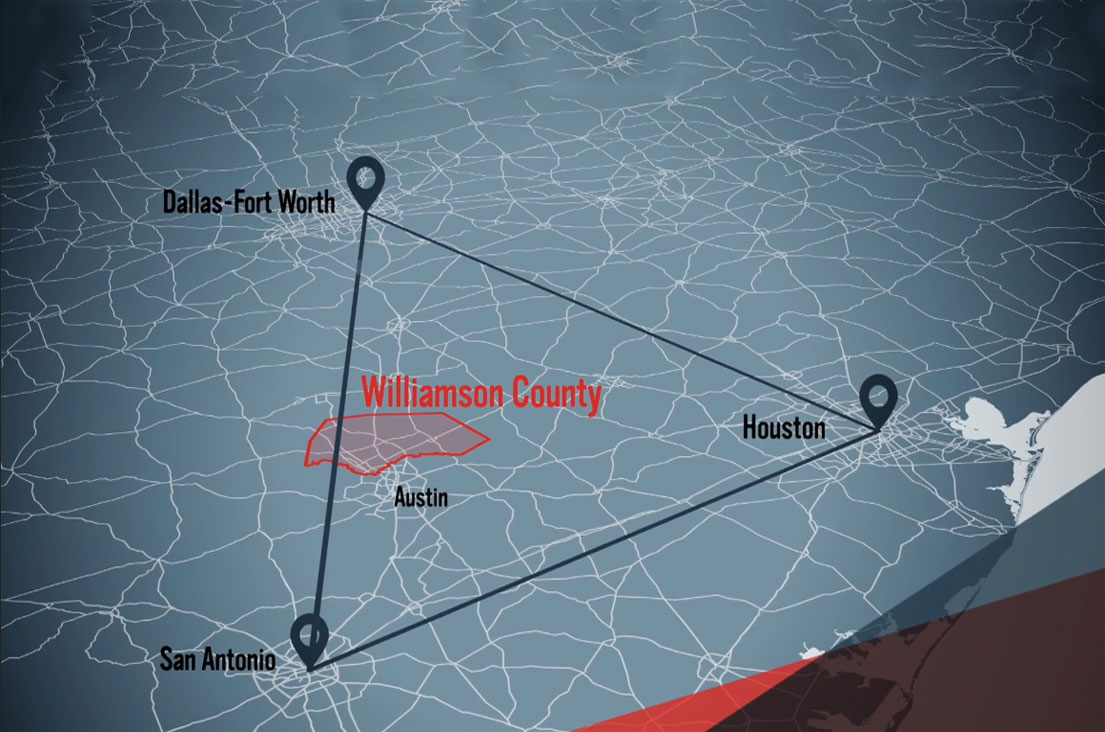 WORKFORCE RICH AND BUSINESS READY
Jarrell, Texas
As the economy in the State of Texas continues to be robust, entities from around the United States and internationally continue to investigate the opportunities available in our great state. I-35 is recognized as one of the key roadways that feed supply chains and connects 2/3 of the mega region known as the Texas Triangle. Along with our strategic location on I-35, we reside within 3 hours of the cornerstone cities of Dallas/Fort Worth, San Antonio and Houston.
Resources for Business
Within the Jarrell city limits and Extraterritorial Jurisdiction (ETJ), prime property with immediate interstate access exists for development but our strength is far more than land. The Jarrell Economic Development Corporation (JEDC) offers competitive incentive programs, and our property tax rates are among the lowest in key development areas in the state. Beyond the numbers, the communities of Austin, Killeen, and Temple/Belton reside within 40 minutes of Jarrell and with that comes a highly skilled workforce in an abundance of trades. Many of these families have looked to Jarrell as their home due to our exceptional schools and the comforts of life away from urban living.